I want to to know. Because it seems like women have plenty of options. Showing a lot of skin, tight clothing, short skirts and so on. So tell me, what can a man wear to look sexy? Link to pictures if you must.
Edit: I posted this before I went to lunch and during lunch I had more thoughts on it. So everything below this edit mark are my expanded thoughts on it. As I had already gotten about seven comments, you'll have to take teh first seven comments as only responses to my first paragraph above.
Here's the thing. I'm a little envious of women. They have a lot of various clothing options available to them. When they want to look sexy, they have a lot of directions they can go in. Here are just a few examples:

One piece short dress made of interesting shiny material.

Stripped tights and tight shorts. Or (below) tights and a short skirt.


Tight fitting jeans that really show off the butt and thighs and a form fitting t-shirt.

Dress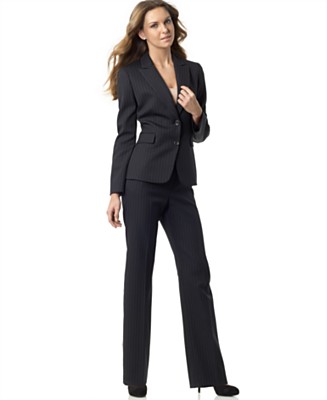 Pant Suit
This is just barely scrapping the surface. I haven't even gotten into full womens lingerie stores or the fact that women can wear makeup without being laughed at.
When it comes to men I keep hearing the same three options:
1. A suit (ok, but it shows no skin)
2. Jeans and a t-shirt (pretty simple)
3. Button up shirt and nice jeans (ok, but still it's doesn't show a lot of skin and isn't very tight showing off the body)
Where is the makeup, the tights, the patterns and all the other low cut sexy, skin exposing (I'm a sex object) clothing for men? This is the twenty first century. If women can work mens jobs and even pull off wearing some mens clothing, then men should be able to take sexy back for themselves as well. Women shouldn't be the only ones who can swing both ways from professional to professional slut without getting laughed at by the opposite sex. Men should be able to get skimpy too and yes that means speedos and other tight skimpy clothing.
Here are some examples of sexy mens clothing in my opinion.
That's about as far as I can go because really doing a google search for "sexy mens clothing" only gives me guys in button down shirts and underwear. Guys need more options then this? The underwear is fine, but if all most of you can say is a button down shirt and a pair of jeans that show off the ass well, guess what, us guys are in trouble. It's no wonder guys can't dress more sexy. But the problem is even bigger then this, we don't even with what limited supply we have. Most guys don't dress like the guys in these pictures. They wear loose jeans and a loose t-shirt. Come on guys. Lets sexy it up a little bit.